EVENT SPONSORSHIP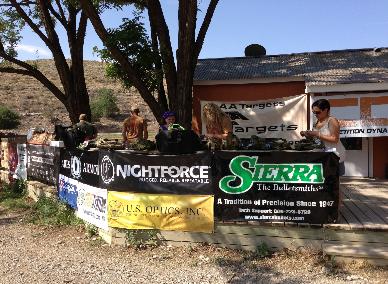 Competition Dynamics offers a wide range of advertising and marketing opportunities for manufacturers, distributors, and service providers in a vast array of markets segments. While many of our sponsors are in the firearms and related industries, we also have sponsors from sports apparel, soft goods, technology, sports drinks, and media. We have a wide range of packages to suit every advertising and marketing budget. We will be happy to tailor a custom package for your needs. Contact us at: sponsors@competition-dynamics.com.
At our core, we run world-class, cutting-edge competitive practical shooting events with an unmatched level of professionalism and operational excellence. We run more competitors through practical field shooting events with more stages than anyone, and bring new practical and field competition concepts to reality. Our staff has a proven track record of running challenging, safe, and fair 3-Gun, multi-gun, and long-range matches. We have been involved in administering many of the most influential field matches of the last decade and have redefined what field challenges can be applied to a competition format. We have the expertise and experience to run world-class practical shooting events. As an organization our staff and consultants have extensive experience in practical field shooting in military, law enforcement, and civil applications.
Our venues are diverse and geographically varied. We have 17,000 acres near Douglas, Wyoming that offers incredible creativity in scenario and event planning and execution. The Douglas venue has over 1500 feet of vertical elevation change with rugged vertical rock, incredible scenery, box canyons, shooting to 2000 yards, and other ranch amenities. The town of Douglas, population 6,300, is a few miles from the venue and provides lodging, restaurants and other urban comforts. Our 1,000-acre venue near Logan, NM offers both practical field shooting and known-distance ranges out to one mile. The venues in Wyoming and New Mexico allow Competition Dynamics to offer a wide range of events in all four seasons, which serve the widest range of competitors.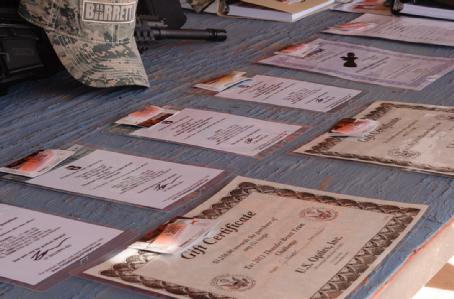 *In 2014 we expect to run more than 300 competitors through our combined events*. Our practical long-range rifle matches attract the cream of the crop-shooters with a variety of backgrounds that seek and achieve an elite level of performance in practical and field rifle shooting. These competitors have diverse backgrounds and interests including law enforcement, military, Special Forces, sniper instructors, professional hunters and pest control agents, hunters, and competition shooting in all styles and disciplines.
Practical and field style shooting encompasses virtually all aspects of the real application of firearms. Rifles and shooters are tested to their ballistic and physical limits using natural terrain and typical man-made structures to define the shooting problems. This type of wide-open challenge appeals to shooters who want to push the limits of what is possible, in both technique and equipment.
Competitors in our Sniper Adventure Challenge take the physical, mental, and endurance requirements to world-class levels and exhibit athletic and mental performance that few others dare to attempt or hope to achieve.
Our competitors are trendsetters and thought leaders in their communities. For every competitor that shows up at a Competition Dynamics match to test himself or herself, there are a hundred, sometimes thousands, back at the local range, gym, dojo, or blog followers who keep up to date with their equipment and results; all wishing they could be out there doing the same thing. The equipment and training that our competitors use and recommend is frequently mimicked and sought after by others. We also have military and law-enforcement sniper instructors, who take ideas and equipment back to their training units and expose it to a wide audience.
Let us put the right package together for you and your organization.
Send email to sponsors@competition-dynamics.com to inquire about sponsorship.