STAFFING OPPORTUNITIES
RANGE OFFICER [RO] PROGRAM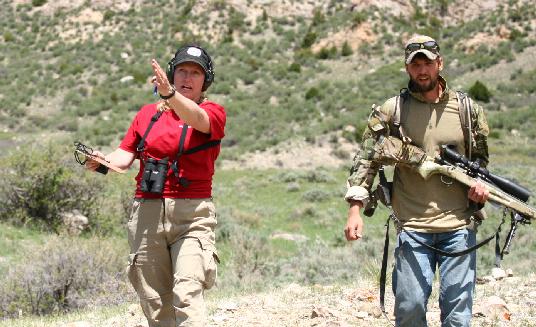 Want a free, guaranteed slot at one of our matches?
WHO WE NEED
We're looking for Range Officers to work our events. You ...
Must have 3-Gun, IDPA, USPSA, or similar RO'ing experience
Must have some long-range rifle experience
Must be able to work for the entire duration of the match
THE DEAL
It's pretty simple - if you apply and are accepted to RO a match, you get a free, guaranteed slot at another CD match of your choice in the following 12 months. You normally don't get to shoot the match you RO.
WHAT YOU GET
A voucher for free slot at a future CD match. It's good for an individual slot. Vouchers must be used within 12 months and are only good for matches of equal duration or shorter.
Priority match registration - a guaranteed slot - when you use your voucher.
The opportunity to see lots of top shooters perform to improve your own game
WHAT YOU MUST DO
Be at the match ready to work at least one full day before the match
Work through to the end of the match
Be a fair Range Officer without any prejudice for or against any competitor
Have a good attitude and help us make it the best match possible
THE SMALL PRINT
We have a limited number of RO slots. There's no guarantee you'll get one.
Match Director reserves the right to select who he wants to RO any match
Different matches have different skill and physical requirements - your experience and level of fitness may not be compatible with the RO slots we need
Not all CD matches qualify for use of a RO slot voucher.
Vouchers have no cash value.
We reserve the right to change the terms of this agreement, but we'll make sure any loose ends are made right
At some of our matches, RO's can shoot and RO the match. In this case they shoot the entire match in the 1-2 days prior to the main match. In this case the entry for the match is compensated for the RO duties.
HOW TO APPLY
Contact Email Zak to see what opportunities we have available.
GENERAL STAFF VOLUNTEER
Competition Dynamics needs volunteers in addition to range officers. It takes a lot to pull off a world class shooting event and we could use your help! We need volunteers to help with: event registration, medical support, general logistics, photography, videography, video post production, social media management, geographic information systems (GIS), Web design and administration, graphic arts, unmanned aerial vehicles (UAVs), wireless networking, technical writing, and much, much more.
If you would like to help let us know what you can do and we will be happy to put you to work! Many of you accompany a friend or spouse to the events anyway so why net get an insiders view of the operation while getting the satisfaction of knowing you contributed to world class events? To get started, email us!