NEWS
TWO CLASSES FOR 2013
We have split the 2013 Sniper Adventure Challenges into two classes: The
ENDURANCE CLASS
and the
SPRINT CLASS
.
ENDURANCE CLASS
- 24-40 hours of continuous challenge, 30-40 miles on foot navigation.
SPRINT CLASS
- 8-16 hours of continuous challenge, 8-15 miles on foot navigation.
This is the web site for the
ENDURANCE CLASS
.
Click here for the SPRINT CLASS web page
.
2013 SAC LIVE TRACKING
ANNOUNCEMENT
This event is an adventure race involving: land navigation; practical shooting with long-range rifle, carbine, and pistols; fieldcraft; problem solving; and other related tasks.
Two-man teams will be required to navigate at least 30 miles on foot to complete the course. Along the way, there will be a series of tasks to accomplish to gain additional points. These tasks may include: shooting problems with long-range rifle, carbine, and pistols; problem-solving; physical challenges; fieldcraft; communication; target recognition; memory; and other tasks.
Teams must carry all the gear they use to complete land navigation and all tasks, though it may be abandoned at any time. Teams must carry one long-range rifle, one carbine, and two pistols for the entire course. Refer to the Required Gear List for items required for all teams/competitors. All other gear is left to the discretion of the team based on the task briefing. This information will be posted to this web site far in advance of the match date.
SPECIAL POINTS AVAILABLE
At one of the checkpoints, you will be able to hand in proof of "publicity" for an additional 100 event points. To obtain the points, you must write about why you are competing in the 2013 Sniper Adventure Challenge, your goals, and what are some of the things you are doing in preparattion. This must then be published in one of the follow ways (1) print media with public distribution (magazine, newspaper, etc); (2) an article on an established blog; (3) a Facebook post that gets at least 100 "Likes"; (4) starting a "Forum" thread that goes for at least 3 pages of discussion. A print-out will suffice as proof. This is an easy way to get 100 points ahead before you even show up.
ON-SITE LODGING
The Endurance and Sprint Class meal and lodging package is $160 per person in total and includes a billet and meals when not on the course. The nearest lodging is about 2 hours away. It is strongly recommended that you stay on-site. No primitive camping is available.
Competitors are responsible for all of their nutrition needs during the race. Water will be provided along the Sprint and Endurance courses. In the event that a competitor drops out of the race or finishes early it will be their responsibility to pay Felix Canyon Ranch in cash directly for any additional meals and lodging.
GENERAL PARAMETERS
Match duration: roughly 24-40 hours
Baseline land navigation of roughly 30 miles
Bonus land-navigation points additional roughly 10 miles
Rough high desert terrain
GPS prohibited for land nav - Required to bring as emergency equipment
No support crew will be permitted.
Field shooting challenges include long-range shooting, precision shooting, assault stages, target identification and shoot/no-shoot decisions, and related problems
Approximate maximum target distances: rifle 1500 yards; carbine 500; pistol 100
Unknown, various, and non-standard target sizes
Max long-range rifle caliber .338 LM, minimum 6mm
Max carbine caliber, .300WSM; max barrel length 20 inches (not including suppressor), minimum caliber .223
Night vision optics not required and not permitted
Almost all targetry will be reactive armor steel plate
Round count (minimums): Long-range rifle: approx 50; carbine: approx 100; pistol: approx 100.
Cost: $695 per team.
All teams will be required to bring a SPOT tracker that is registered with the match so we can track all teams in real time
Refundable deposit of approx $130 required for issued radio gear. Cash or check at match check-in, full refund upon return of radio.
Our match staff has a proven track record of running innovative, safe, and fair practical/field matches.
Zak Smith
is the match director. He has administered about a dozen major field/practical shooting matches since 2006.
Jimmy Holdsworth
and
Ray Sanchez
are the Assistant match directors.
VENUE
The match will take place at the Felix Canyon Ranch, a 150,000 acre private facility in the rolling hills just east of Mayhill NM. This new venue provides us about 25 square miles of terrain for unlimited challenges.
View Larger Map
Gold LEVEL MATCH SPONSORS
Silver LEVEL MATCH SPONSORS
Bronze LEVEL MATCH SPONSORS

Hornady is a SERIES SPONSOR for 2013

Nightforce is a SERIES SPONSOR for 2013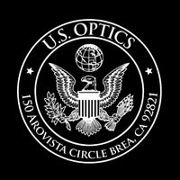 U.S. Optics is a SERIES SPONSOR for 2013
Associate LEVEL MATCH SPONSORS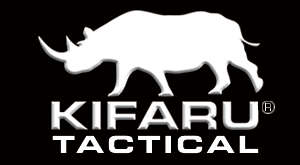 American Build Box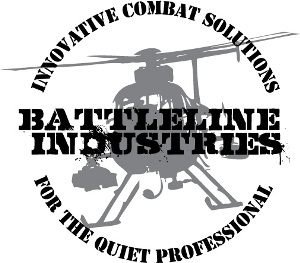 DA Security



Lapua is a SERIES SPONSOR for 2013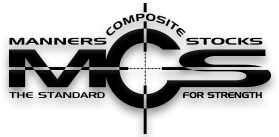 Manners Composite Stocks is a SERIES SPONSOR for 2013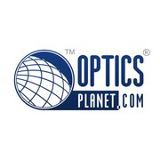 Sierra Bullets is a SERIES SPONSOR for 2013